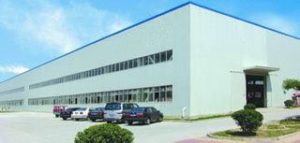 Located in the beautiful port city of Ningbo, we have many years experience in the production of metal fabrication products.We provide a custom metal fabrication solutions according to customer requirements, includes prototyping design, drawing converting, manufacturing, quality control, reports, printing, packaging, container loading and delivery solution. Our mainly service of metal fabrication includes sheet metal and tube fabrication, includes metal cutting (saw, laser, flame, plasma and waterject cutting), metal bending (sheet folding, tube/rod/section bending, tube coiling), metal stamping, deep drawing, CNC punching, welding and fabrication, assembly and surface finishing.
With experienced engineers, skilled workers and advanced equipment, our products rely on its stable quality and attractive appearance has been recognized by domestic and foreign markets. In addition, we offer ODM/OEM service which means our products can be tailored according to customer's requirements.
All metal parts are well selling to UK, Germany, Italy, Norway, Greece,     Iran, India, Pakistan, USA, Canada, Chile, Mexico, New Zealand, Australia etc. Customers such as Siemens, Coca Cola, PCORE, LAPP, FMC, JETWAY,    EMD Technologies etc.
Perfect products come from perfect manufacture and equipment we use, a great number of the processing equipments are used such   as the Laser cutting machines, the plate-shearing machines, the NC punching Machine, the NC bending machine, the steel forming      machine, the milling machine etc. Moreover, our management personnel and employees are open to continue improvement to achieve  highest level of customers' satisfaction in packing, marking, and delivery. Our well-educated personnel are always ready to give prompt   response to clients' demands on efficient communication, correct documentation presentation, and on-time delivery all the time.